In my last post I gave several reasons why it is important to pre-drill pilot holes before sinking screws into wood.  Pre-drilling is important when you need a pilot hole to be a specific depth, and it can also prevent the wood from splitting.  I forgot to mention one other reason for pre-drilling a pilot hole  – if you're driving a screw into hardwood.  I have stripped and even busted the heads off screws while trying to drive them into hardwood.
If you prefer not to pre-drill, a simple bar of soap can help sink a screw into hardwood by adding a slippery lubrication that will reduce friction.  The fresh Irish Spring scent left in the air after using this method is a bonus.  Watch this video demonstrating both methods for screwing into hardwood.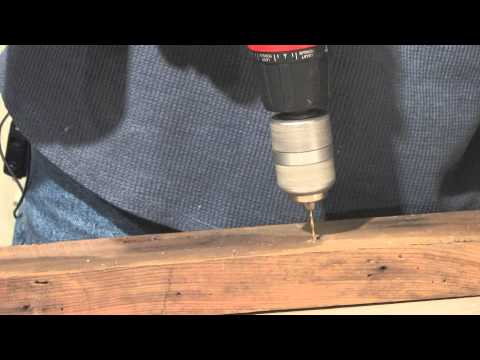 Warren Seegers is the producer of the home improvement TV reality show The Edifice Venture. He was also a finalist on DIY Network's Stud Finder 2009.